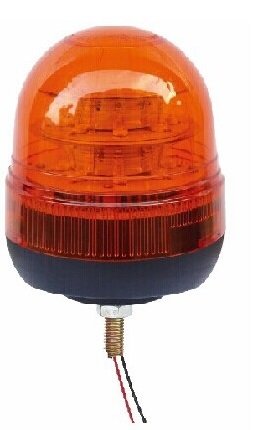 210 Series - LED Beacon Amber
This product is currently unavailable.
Product Description
Perfect for electrical vehicles and industrial use, this beacon has 4 different attachment methods: 1 Bolt, 3 Bolt, Flexi Din and Vac Magnet. It has an IP65 rating, meaning it is protected from total dust ingress and is protected from low-pressure water jets from any direction.
Specifications
Voltage: 12-24v
Output: 3W LEDs x 16
Patterns: 3 Flash Patterns
Colour: Amber
Dimensions:
201 - 194mm x 127mm (1 Bolt)
203 - 160mm x 140mm (3 Bolt)
204 - 240mm x 127mm (Flexi Din)
205 - 169mm x 127mm (Vac Magnet)
This 12-24v LED Beacon is ECE R10/R65 approved and comes with a 2-year warranty.
What are our customers saying?