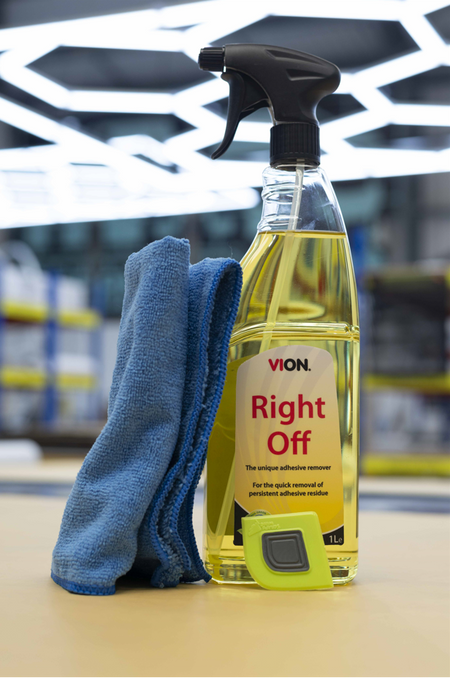 Decal Removal Kit
This product is currently unavailable.
Product Description
When you are ready to upgrade, our kit provides all the tools you'll need, ensuring that removing reflective chevrons is hassle-free.
Our kits efficiently remove Entry, Intermediate and Premium Plus Chapter 8 Shop chevrons and any other type of vehicle vinyls.
The kit consists of:
One Vion surface remover 
One chemical resistant pearl scraper
One micro-fibre cleaning cloth
How to remove your reflective chevron from vehicles:
Apply heat onto the graphics before using the chemical resistant pearl scraper to nip the edge of the chevron. Grab and pull the chevron back on itself to gradually remove the section.
The Vion glue remover should be applied to the micro-fibre cleaning cloth once the full panel has been removed, then rub the cloth onto the vehicle and let it soak for two minutes.
The chemical resistant pearl scraper should then be used to carefully remove any glue that remains on the areas where the remover has been applied to. Your chevron kit has now been fully removed, leaving a clean, residue-free vehicle ready for reapplication.  
Check out our quick and easy video on Chapter 8 chevron application here.
What are our customers saying?