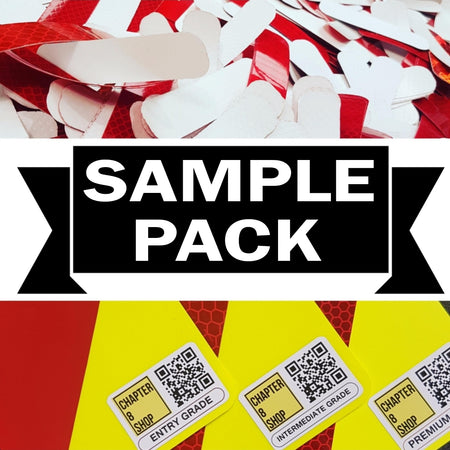 Chevron Sample Pack
This product is currently unavailable.
Product Description
Not sure which grade to go for then place an order for a sample pack before you commit to your chevron order.
This pack contains a sample of each grade and one pack of ten leading edge strips. 
Entry Grade
Intermediate Grade
Premium Plus Grade
Sample size 100 x 100mm
*limited to one per customer.
What are our customers saying?