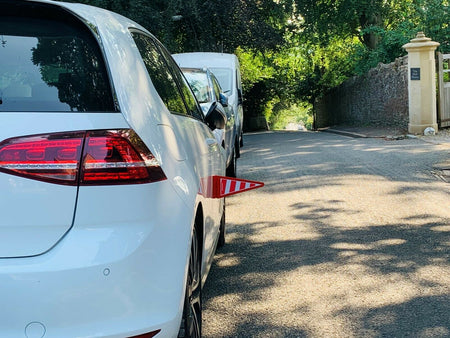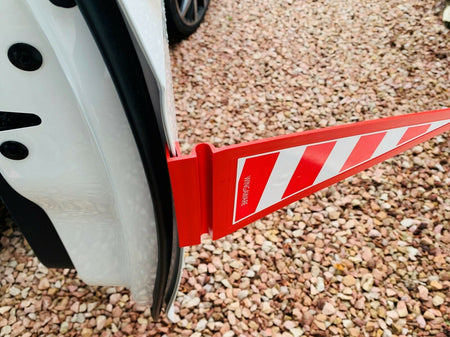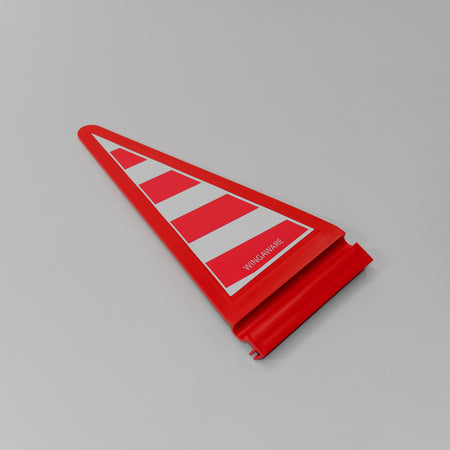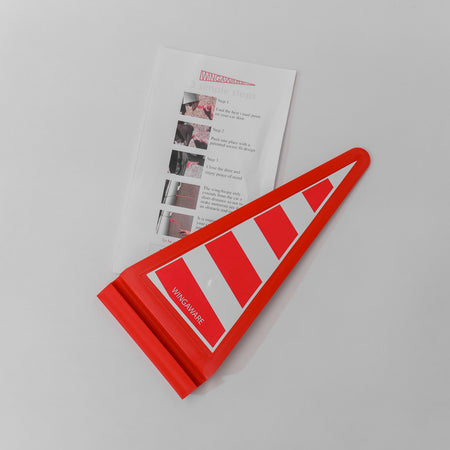 Wing Aware: Wing Mirror Protection.
This product is currently unavailable.
Product Description
The WingAware is a simple design that makes a big difference. Designed to help avoid side-scrapes and wing-mirror impacts when you are parked on the street.
This effective red triangle design helps other motorists notice your vehicle proximity, whilst not becoming an obstacle and maintaining road safety.
Park your car, attach it quickly and go about your day with peace of mind. Protect your pride and joy from an expensive and avoidable repair or accident.